Description
The Reflex Hacked
Minecraft
Client, developed by the Reflex Team, provides users with a full array of on-demand, in-game mods and hacks that are instantly deployable and perfect for combat and griefing!
Usage:
Right Shift = GUI
.help = Command
Features:
Over 45+ Cheats:
The
Minecraft
REFLEX ULTRA Hacked Client comes packed with over 45+ cheats that let you rule the playing field. All cheats are instantly deployable at a moments notice…you rule the game!
Multi-theme Selector:
REFLEX ULTRA comes packed with a wide variety of custom themes to provide you with the most aesthetically pleasing
Minecraft
experience on the planet. Hot, fresh and sexy themes await!
MultiOS Support:
You pick the hardware and we'll make sure Reflex runs on it. The Reflex Hacked Client fully embraces MulitOS Support by proving full-scale usability across Windows, Mac and Linux OS'.
In-game IRC:
Ummmm……well….hello? Hey there! Some of the coolest
Minecraft
players that live north, south, east and west of the Mississippi all chit-chat using the in-game Reflex IRC.
OptiFine TuneUp:
We want you to have the most enjoyable experience so Reflex comes packed with OptiFine right out of the box. Enjoy HD texture packs, greater rendering distances and higher FPS!
A Whole Lot More!:
We can't possibly list all the new features in Reflex – we want you to discover some on your own! Download Reflex, have a play and enjoy the smooth and relaxing Reflex gameplay…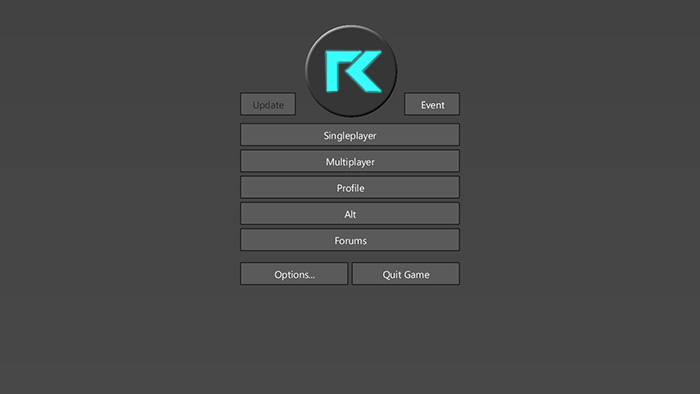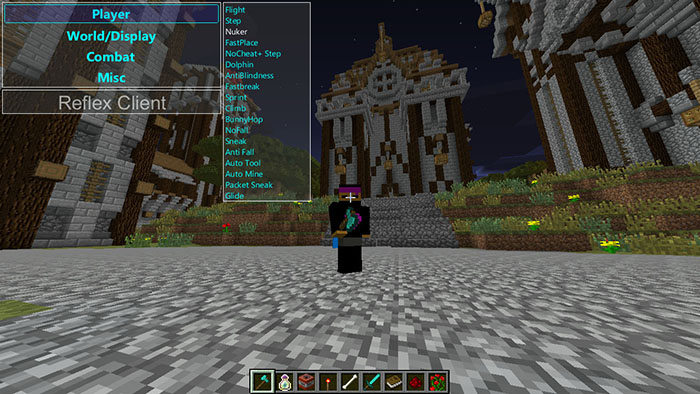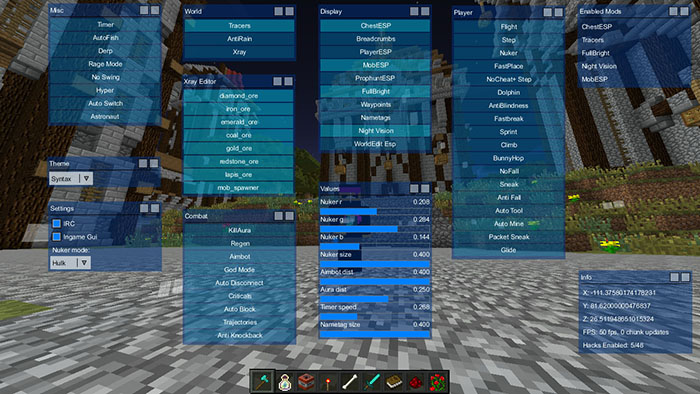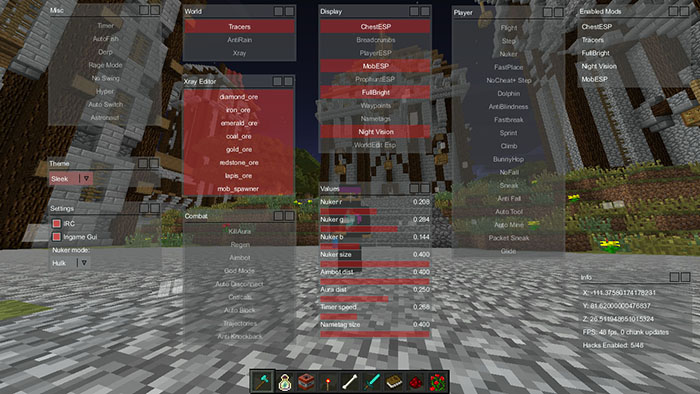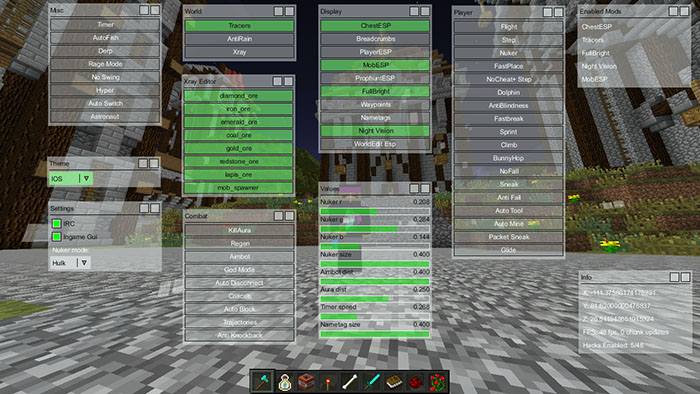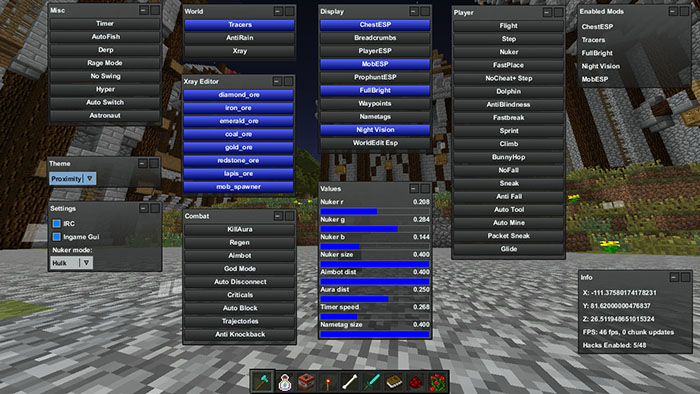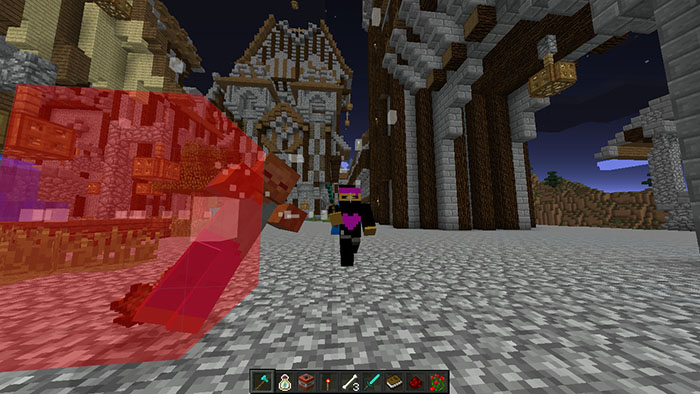 Cheats:
Aimbot
AnitKnockback
AntiBlindness
AntiFall
AntiRain
Astronaut
AutoBlock
AutoDisconnect
AutoFish
AutoMine
AutoSwitch
AutoTool
Breadcrumbs
Bunny Hop
ChestESP
Climb
Criticals
Derp
Dolphin
FastBreak
FastPlace
Flight
FullBright
Glide
Godmode
Hyper
KillAura
MobESP
NameTags
Night Vision
NoFall
NoSwing
Nuker
PacketSneak
PlayerESP
ProphuntESP
RageMode
Regen
Sneak
Sprint
Step
Step NoCheat+
Timer
Tracers
Trajectories
Waypoints
WorldEditESP
Xray